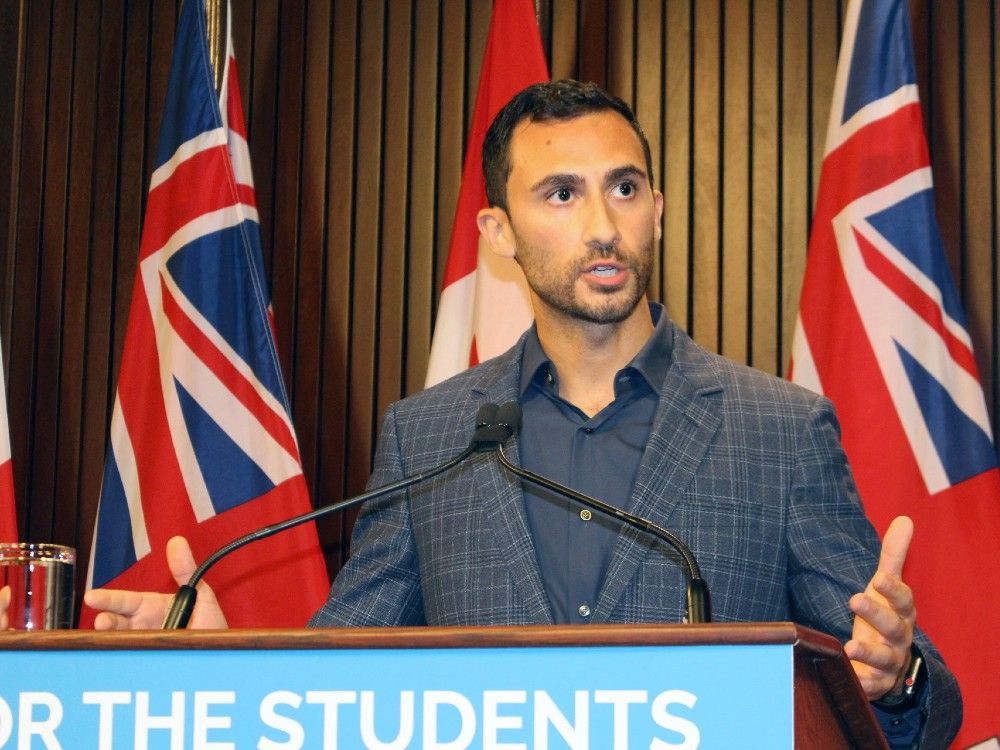 Denley: Who really rules Ontario schools, government or unions?
Disagreement over a new provincial program designed to help struggling readers the first hurdle for upcoming labour negotiations
Article content
With its back-to-basics curriculum plan and new accountability measures for school boards, Ontario's provincial government is showing that it has a detailed improvement plan for public education. It's the right stance to take as the government heads into a difficult fall of labour negotiations with teaching unions. As always, a central issue will be who's in charge; the elected provincial government or the unions?
Article content
Two of the province's largest teaching unions have already staked out their position. The Elementary Teachers' Federation of Ontario (ETFO) and the Ontario English Catholic Teachers' Association (OECTA) issued a joint release this week claiming a new provincial program designed to help struggling readers will violate teachers' collective bargaining rights.
Article content
Now, one might think helping struggling students would be a priority for teachers. After all, the new provincial program is in response to an Ontario Human Rights Commission report last year that said Ontario is failing students when it comes to reading, especially special education students.
The report said that in 2018–19, 26 per cent of all Ontario Grade 3 students and 53 per cent of special education students did not meet the provincial reading standard. Grade 6 results were slightly better.
Randall Denley: Money is no longer the problem for Ontario's nurses

Ontario man's legacy lives on in camp for children with cancer
Chief commissioner Patricia DeGuire said at least one-third of students graduate without reaching the level of literacy that the Organization of Economic Co-operation and Development says is necessary in today's economy.
Article content
To its credit, the province immediately announced a reading-improvement program. This was in February 2022. The unions were subsequently consulted on how the program should work. Now, the two unions say the program "was released Friday without notice."
The unions attempted, rather lamely, to play off the government's oft-repeated statement about creating stability in education. They claim that the government is destabilizing education by bringing in "sweeping changes without providing the necessary time and resources for proper implementation."
And yet the government will spend $25 million on new reading resources, the change was announced 18 months ago and the unions participated in consultation on it. ETFO told the government that their members would require two years to make this single change.
So for the unions, stability at a low level of performance is preferable to the unpleasantness of having to do a better job more quickly than they'd like. Too bad about the kids who can't read. ETFO, by the way, describes itself as an organization whose goal is to "advance a social justice agenda."
Article content
When it comes to the battle for public support leading into labour negotiations, the provincial government has played its cards more adroitly, although admittedly the unions have set the bar exceptionally low.
The Doug Ford government clearly wants to demonstrate that it is the protector of your children's best interests. Its back-to-basics approach to education is a welcome change from years of new, experimental ways of learning that led to mediocre results in reading, writing and math. The goal is to make sure Ontario students master basic skills required for the workplace. It's a reality reset that was long overdue in public education.
Education Minister Stephen Lecce has announced new regulations that will compel school boards to back up the provincial plan with measurable actions.
Boards must prepare plans to meet the provincial goals, as well as posting information about standardized test scores, the percentage of students involved in jobs-skills programs, graduation rates, credit accumulation, and absence, suspension and expulsion rates. These are all useful measures of performance that will tell the public and the government how well school boards are doing on things that matter.
Article content
The government has gone so far as to compel boards to make publicly available exactly what is happening on teachers' professional development days. The government can set the topics for three of them and it wants to see its priorities addressed so that teachers are quickly up to speed on changes in the teaching of math and reading. Compelling boards to make the information public is a tool to make sure that happens.
Introducing a culture of accountability into public education is a major change and not one that's easy to make. For example, the province's standardized testing program has been in place since 1996, but the elementary teachers' union is still fighting it.
The provincial government is expecting more from public school boards and their teachers, as it should. The changes the government is making put students' needs first. It will be disappointing if unions representing professional educators can't do the same.
Randall Denley is an Ottawa journalist, author and former Ontario PC candidate. Contact him at [email protected]